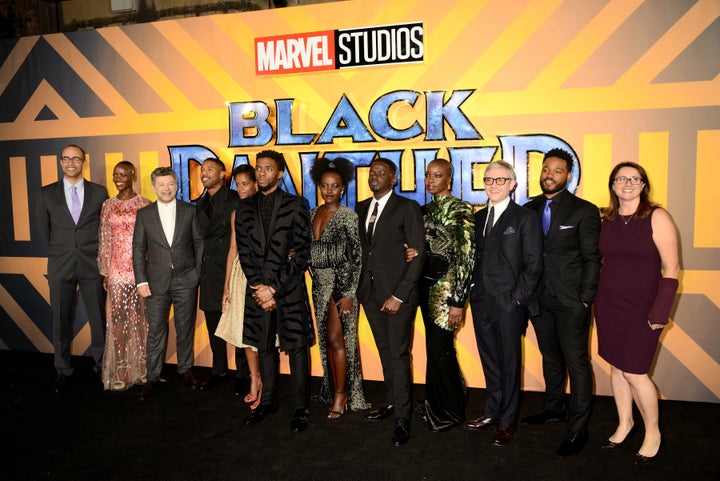 via huffingtonpost:
A Change.org petition is calling on Marvel Studios and The Walt Disney Company to invest 25 percent of the profits for the hot new film "Black Panther" into the black community.
Created by a user named Chaz Gormley, the petition's description said that Marvel and Walt Disney Co. have "targeted the black community with their advertisements" for the film.
"Through a clever, well-manufactured marketing campaign Marvel Studios and their parent company The Walt Disney Company have targeted the Black community with their advertisements for the upcoming 'Black Panther' film, due to release on February 16, 2018. As marginalized groups have become more vocal, corporations and their savvy public relations departments have turned to catering to these groups – to turn a profit – and this film by Marvel Studios is no different," the petition reads.
The petition asks that the studios stop simply asking for money from black customers with a film like this, but rather put their money where their mouth is and agree to set aside 25 percent of their worldwide profit "to be allocated for investment in black communities, and in programs within these communities that focus on S.T.E.M
CLICK HERE to read entire story
Petition Asks Marvel To Give 25 Percent Of 'Black Panther' Profits To Black Communities was originally published on praisecleveland.com
Also On 93.1 WZAK:
#WakandaCameToSlay! Black Folks Are Rolling Up To Theaters To See 'Black Panther' Like This…
1. We In Here Wakanda!
1 of 57