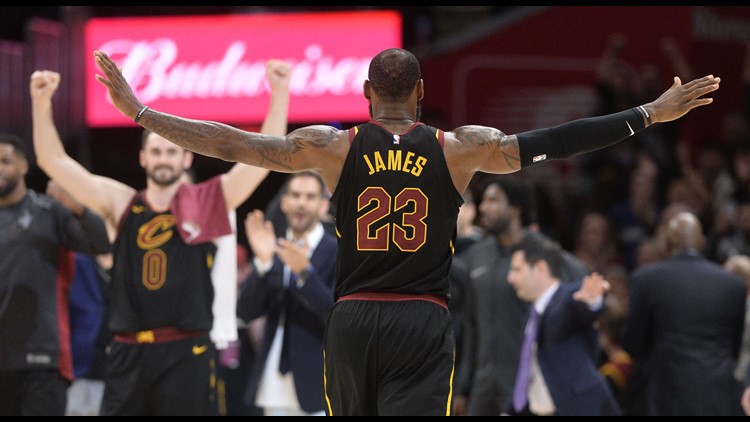 via Wkyc:
Now, that is how a team stages a comeback in a key Eastern Conference game late in the regular season.
The Cleveland Cavaliers found themselves trailing the Washington Wizards by 17 points with 7:35 to play in the fourth quarter, but a 32-11 scoring run delivered them to a 119-115 victory in front of a capacity crowd at Quicken Loans Arena Thursday night.
The Cavaliers converted 11 of their 15 attempts and two of their five three-point tries in the fourth quarter, while the Wizards, who outpaced Cleveland by 21 points in the second and third periods, went just 10 of 25 from the field over the final 12 minutes of play.
Although the Cavaliers committed four turnovers, they made up the difference by outrebounding the Wizards, 12-6, and held a 16-8 edge in points in the paint and an 8-3 advantage in fast-break scoring in the fourth quarter.
CLICK HERE tom read story
LOCAL NEWS: Cavaliers Complete Fourth-Quarter Comeback In Win Over Washington  was originally published on praisecleveland.com