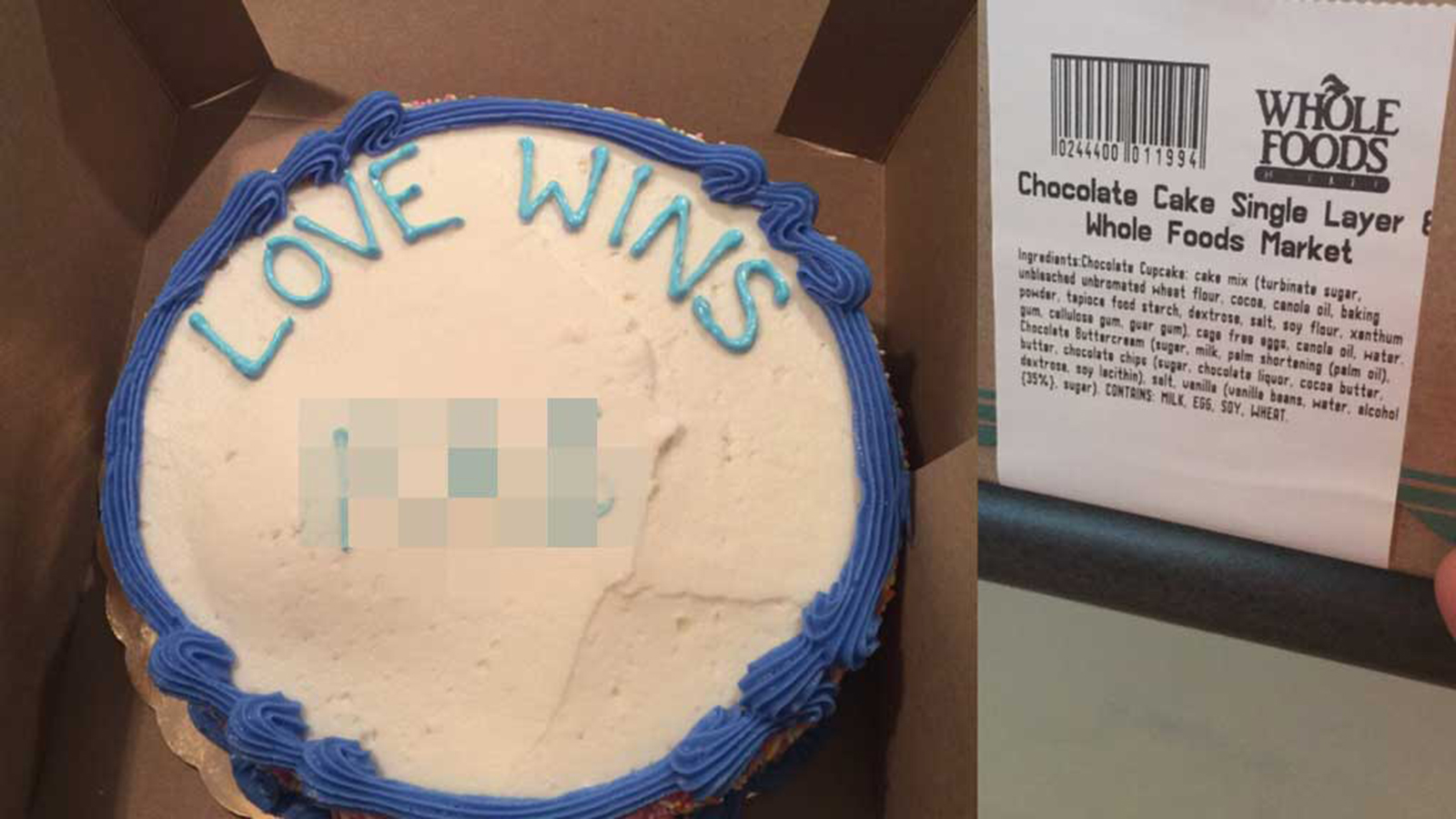 AUSTIN — An openly gay pastor is suing Whole Foods Market after a cake he ordered from the flagship store in Austin allegedly contained a gay slur.
The three-letter word written on the cake upset the pastor.
"For me, it was humiliating," said Jordan Brown. "The feeling that I had, just resurfaced a bunch of painful memories."
Brown is the founder and pastor of Austin's Church of Open Doors. He said Thursday, he went to the Austin-based grocer's downtown Austin store to get a cake for a member of his congregation. He asked the bakery employee to write "Love Wins" on it.
Brown said it took about five minutes, then he paid for the cake and left the store.
"I was rushing out," Brown said. "I have ordered multiple personalized cakes there before and I've never had a problem, an issue. And so I didn't think anything of it. 'Love Wins' is an easy, simple word."
Brown said while he was at the stoplight near the store, he noticed an additional word on the cake, a gay slur. He said he was too upset to go back into the store so instead he drove home where he shot a video of the cake box and says the label is still on it. Brown also called the store manager and said he was initially offered a gift card, but the manager said he would need to call him back. When he did, Brown said the manager told him there was nothing they could do for him.
"I checked with my client and, like me, he doesn't have icing at home," said Austin Kaplan, Brown's attorney. Kaplan said he and his client reached out to Whole Foods, but didn't get a response. So Monday afternoon, they filed a lawsuit against the grocer.
Whole Foods (WFM) denies the claim and issued the following statement on the incident:
"Our team member wrote "Love Wins" at the top of the cake as requested by the guest, and that's exactly how the cake was packaged and sold at the store. Our team members do not accept or design bakery orders that include language or images that are offensive. Whole Foods Market has a zero tolerance policy for discrimination. We stand behind our bakery team member, who is part of the LGBTQ community, and the additional team members from the store, who confirmed the cake was decorated with only the message "Love Wins." "
READ MORE: WKYC.com
Article and Picture Courtesy of WKYC Channel 3 News Cleveland