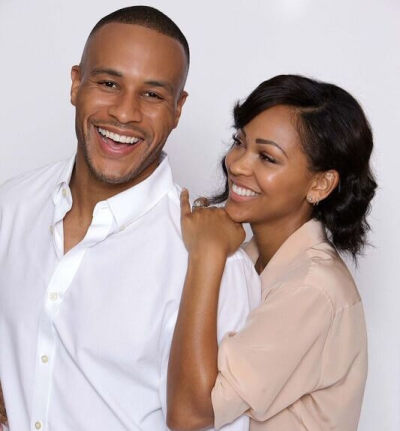 via TheChristianPost:
Actress Meagan Good announced that she and husband, Christian filmmaker DeVon Franklin, are ready to start a family.
Good was a guest on "STEVE," the Steve Harvey show, with her "Intruder" co-star Michael Ealy on Friday and shared the news. Ealy opened up about his song and the conversation then segued into talking about whether or not Good and Franklin would start their family.
"I'ma say this, and it's funny because I usually don't talk about it because I was one of those people who knew I would be a mother later in life," Good told Harvey after he asked her about it. "We talk about it a lot. Like, [Ealy] basically tried to convince me to start like last year. But now I think I'm in a place now where I'm actually ready."
The crowd erupted in praise and Harvey then proceeded to emotionally declare what he believed about his Christian friend and her future parenting
CLICK HERE to read story
Meagan Good and DeVon Franklin Ready To Start A Family  was originally published on praisecleveland.com